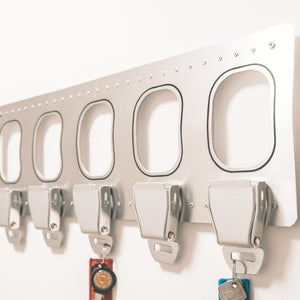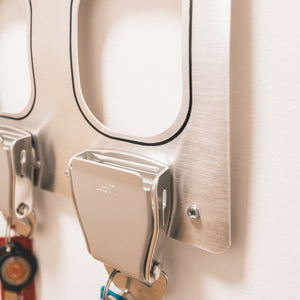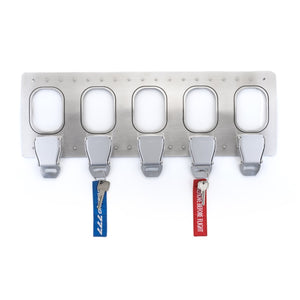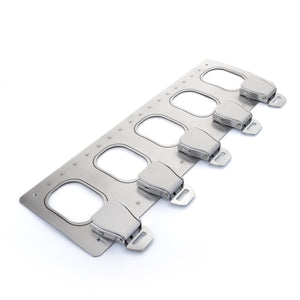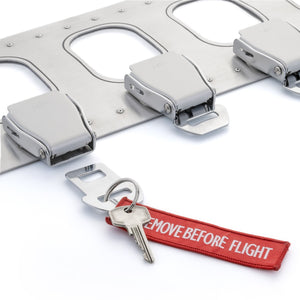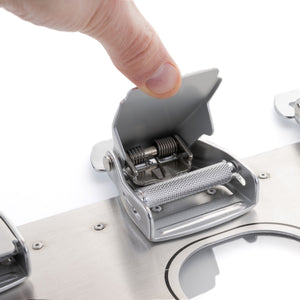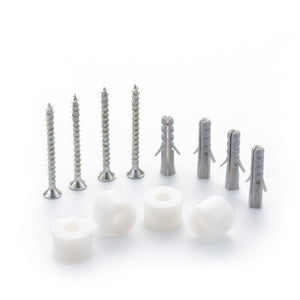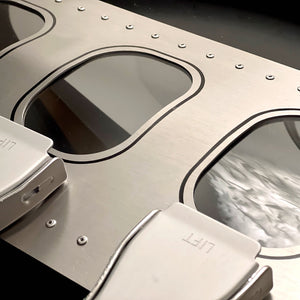 Viel Spaß mit deinem neuen Schlüsselhalter. Benjamin
5er Key Rack Schlüsselhalter
It's much bigger than I thought!
Got mine today, it's a really piece of beauty, and it's so big! It will look impressive on my wall, I can't wait to buy one of your wall bars!
Thank you for the great review, Paola!
I'm glad that you love your new key holder.
Greetings, Benjamin
Das freut mich das dir der Schlüsselhalter gefällt. Vielen Dank für die super Bewertung:) Viele Grüße, Benjamin
Key Schlüsselhalter
Schnelle Lieferung und ein sehr schöner Key Schlüsselhalter. Alles super, bis auf die Lieferung mit UPS. Sie haben angeblich versucht die Lieferung zuzustellen, aber es hat niemand geklingelt. Es lag auch kein Zettel im Briefkasten u somit wussten wir nicht wo das Paket abgeblieben war…… es stand nur , dass die Lieferung zugestellt wurde. Wir haben dann bei UPS anrufen müssen, um das Paket zu finden. Es hat auch geklappt, aber ich fand es schade, dass wir hinterher telefonieren mussten.
Vielen Dank für die tolle Bewertung und das Feedback zu UPS. Ich werde dies weiterleiten.
Nochmals vielen Dank und viel Freude mit dem Schlüsselhalter.
Viele Grüße, Benjamin