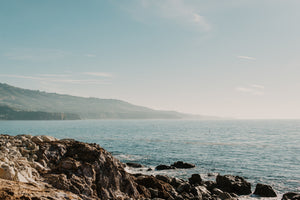 Aircraftwindows aircraft furniture is lovingly handcrafted in Germany, with each rivet, screw, and step executed by hand.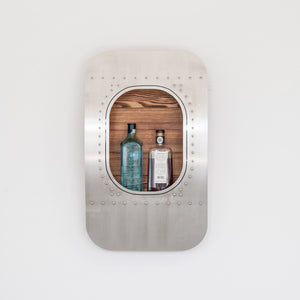 Wall Bars
Our wall bars are laser cut from high quality aluminum and finished with real rivets to replicate the original airplane window look. We used the big airliners of the world as a template.
Our Wall Bars
Aircraft Containers
Our original airplane containers first went into well-deserved retirement with the largest airlines in the world and are now in their second phase of life as upcycled design side tables.
Our Aircraft Containers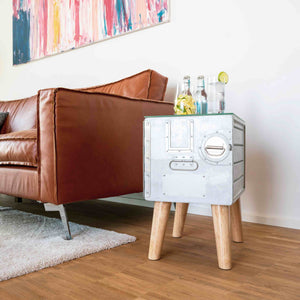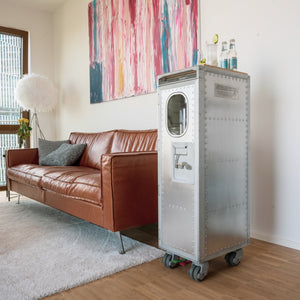 Aircraft Trolleys
Our aircraft trolleys are real globetrotters, as they have already spent many thousands of flying hours in the air and are true originals.
Our aircraft trolleys
Key Racks
Our handcrafted aviation key holders - the perfect gift for any aircraft lover. With our key racks in the chic airplane design, the Seatbelt Buckles serve as a key fob. The seatbelt buckle is permanently attached to the front of the aircraft backsplash and the seatbelt piece serves as a key fob for your keychain.
Our Key Racks