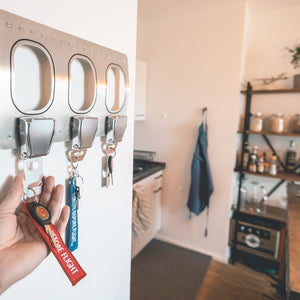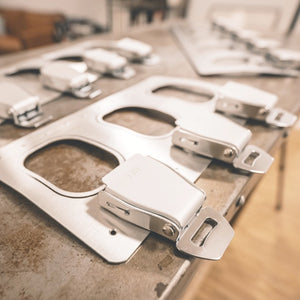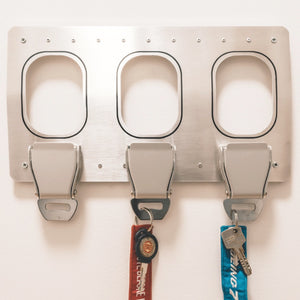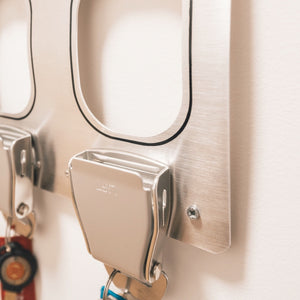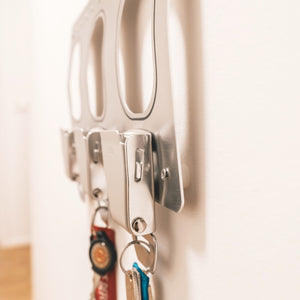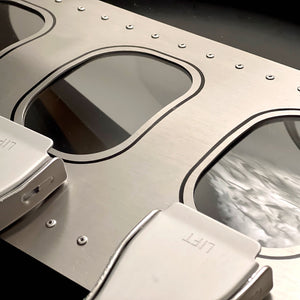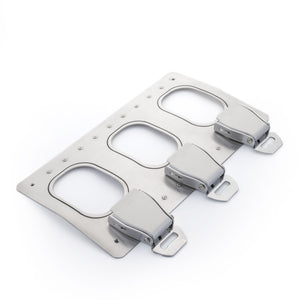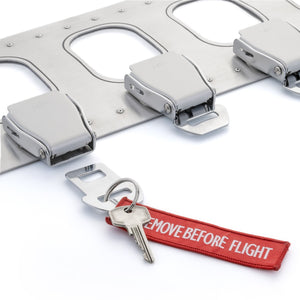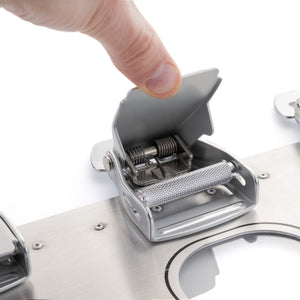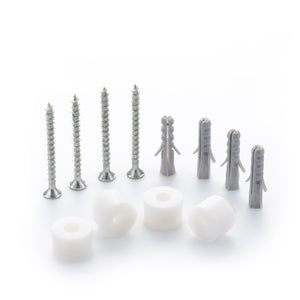 3 Key Rack key holder
My wife was very happy with it. It is a very neat product. We would like to suggest glueing the plastic windows on a little better though, looked like a rush job.
Thank you for the great review and suggestion. I will definitely keep that in mind. Greetings, Benjamin
Alles tip top
Schnelle Lieferung, super Qualität, gute Verpackung. Nur zu empfehlen
Vielen Dank für die tolle Bewertung!
Es freut mich sehr das dir dein neuer Schlüsselhalter gefällt.
Viele Grüße, Benjamin
Love the aircraft buckle
My friends come to my house and this is the first thing they notice. It looks super retro and super cool. It's a great conversation starter!
Very neat keychain holder
Shipping was fast, and the product looks great. High quality key chain hanger that looks stunning in our new home.